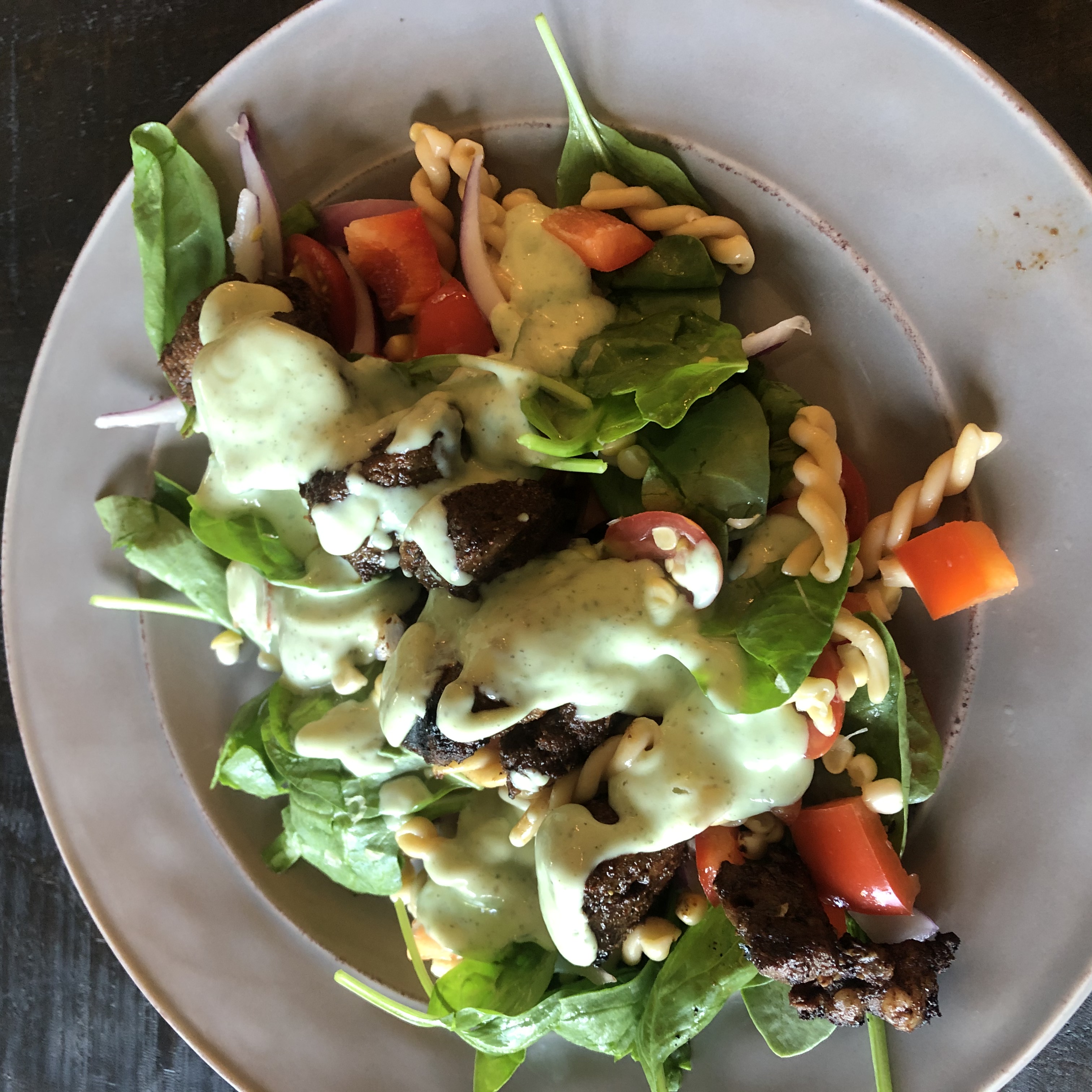 This salad has everything, making it like a deconstructed street taco. It even has pasta, gluten free that is made from chickpeas! This easily serves up to 4, but great for leftovers. This can be made in under 30 minutes.
Grilled Steak:
1.5 lbs of Sirloin Steak
Wood or metal skewers
4 tsp of chili powder
2 tsp of garlic salt
1 tsp of cumin
1 tsp of oregano
Salad:
2/3 c gemelli chickpea pasta uncooked
1 medium bell pepper, chopped
1/4 red onion, sliced thinly
1 c cherry tomatoes, halved
2 cups fresh corn kernels
Dressing:
1 c lowfat buttermilk
1/2 ripe avocado
3 T of fresh mint, tarragon and parsley
1 T of rice vinegar
3/4 t salt
1/2 ground pepper
In a resuseable plastic bag, combine seasonings. Cut sirloin into 1 inch cubes. Toss in bag with seasoning. If using wooden skewers, soak in water for 30 min prior to cooking. Place meat on skewers. Cook on medium high heat for about 8-12 minutes, turning once.
For salad, cook pasta according to package directions. Add to bowl with veggies.
Blend dressing ingredients in blender or food processor.
Plate as desired. Enjoy!